The type of cover depends mostly on the choice of the material and on the presence or absence of a cardboard.

[Info: for the whole picture please click on it.]
Covers with graphic elements
The covers can be enhanced with graphic elements gilded or embossed, as a frame, a drawing, a logo or a cross …
---
Soft covers
The standard soft cover is made of a single layer of thick vinyl. This type of cover is mainly suitable for NTs which are smaller and less voluminous than Bibles.
---
Vinyl hard covers
! we don't recommend any more the vinyl hard cover binding style that has quality problems (see the 2 next pictures)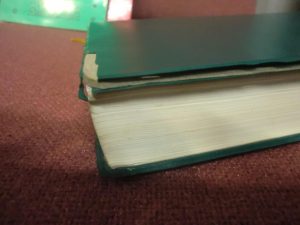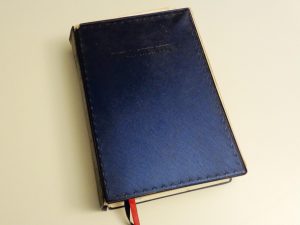 The vinyl hard cover is made of a cardboard encased in two layers of vinyl.  This type of cover is mainly suitable for Bibles that are larger and more voluminous than the NT.
---
Hard cloth covers 
The hard cloth cover is made of cardboard encased in coated cloth. This is the strongest option. This cover makes the joints significantly more durable than covers in vinyl. Suitable for New Testaments as well as for Bibles.